At the heart of the Leicester Council of Faiths work are our diverse faith communities.  We serve them in a number of ways, through public activities, which include charity days, food festivals, roundtable discussions and  interfaith meetings.  We are committed to working with faith communitites in Leicester and Leicestershire to continue to live, learn and work together today and in the future.
Here are some examples of our work: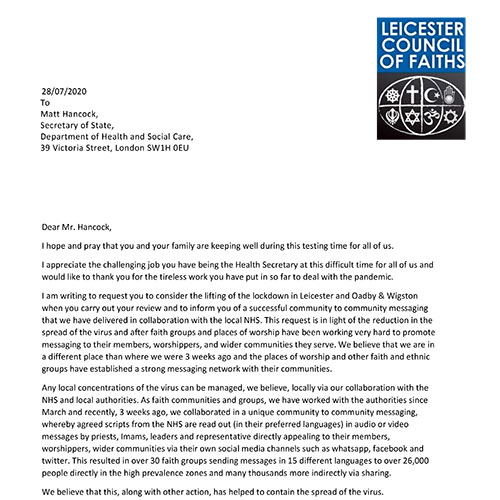 Letter to Health Secretary Matt Hancock
28th July 2020
The Leicester Council of Faiths played its part
fin putting pressure for removing the lockdown on Leicester and Oadby & Wigston in July by writing to the Health Secretary highlighting the work done by faith and community groups to control the spread of the virus and the need to remove the lockdown. We shared the details of our successful project with the NHS as example of how everyone is playing their part in reducing the spread. We were pleased that we were able to represent the views of Leicestershire's faith communities and play our part to remove/ease the lockdown.
Leicester NHS Messaging Success

July 2020
The Leicester council of faiths released a public statement
The Leicester Council of Faiths established partnership working early in July in response to the increase in the number of coronavirus cases. We planned and delivered a messaging project for people to follow guidelines in 15 different languages with over 30 groups and faith centres participating. These messages were mainly in video format and reached a direct audience of over 26,000 who were connected to the groups as members, worshippers or supporters. Apart from messages in English, the messages were produced in 14 other languages, including Gujarati, Punjabi, Tamil, Arabic, Urdu, Hindi, Kutchi, Somali, Bengali, Polish, Shona, Yoruba, Portugese and Pigdin English. This was hailed as a huge success in such a short timeframe. Prof Azhar Farooqi, clinical chair of NHS Leicester City CCG and a local GP, said: "During the extended Leicester lockdown it has been more important than ever that we reach out inclusively and engage with all of our many diverse communities across Leicester. Faith has had an important role to play in that, not least because of unique position of many religious leaders at their heart of their local communities. We have been delighted to work with the Leicester Council of Faiths on this project, which has helped supplement the community outreach activity of the NHS and its local partners during this crucial period."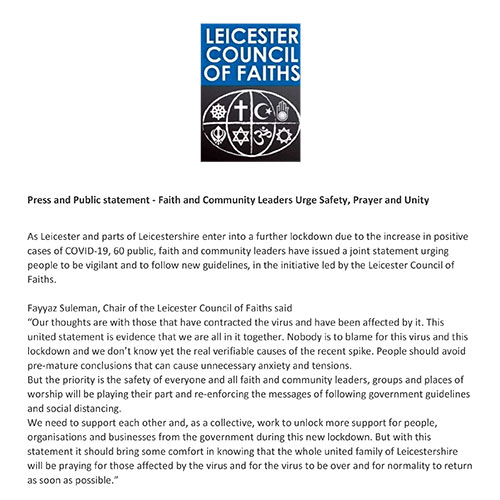 Faith and Community Leaders Urge Safety, Prayer and Unity
1st July 2020
Leicester Council of Faiths released a Press and Public statement
following negative coverage of the reasons for the new lockdown, which caused rumours and false statements being circulated on social media.
Reading Terrorist Attack

20th June 2020
The Leicester council of faiths released a public statement
following a knife attack in Reading.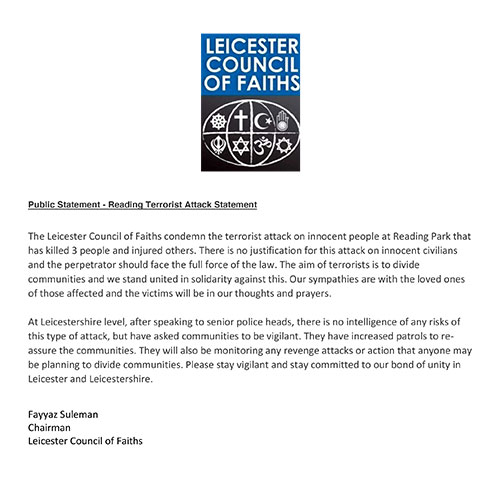 Public Health England. NHSEI and LCOF Private Clinic Collaboration
19th June 2020
Public Health England (PHE) East Midlands lead
a multi-agency response to concerns raised about an alternative therapy clinic, run privately from a residential property on Knighton Lane East, in Leicester, which is thought to have operated between 2013 and 2019.
Although issues raised did not relate to the provision of NHS services, health agencies were concerned about the health and wellbeing of people who used the clinic. For this reason, PHE lead a programme to contact around 130 people whose details were known. The Leicester Council of Faiths supported this effort, by advising on the approach to engagement with faith and ethnic communities, best way to reach the patients being affected, development of a leaflet to be sent to all residential properties in the Knighton Lane East area, as well as producing a supporting video in English, Gujarati and Urdu to help get the message into the local communities and encourage uptake of the screening and health support being provided to the patients. This work helped engage with the communities and maintain cohesion among the communities.
Attack on Derby Sikh Gurdwara

25th May 2020
The Leicester council of faiths released a public statement
following an attack on the Guru Arjan Dev Gurdwara in Derby.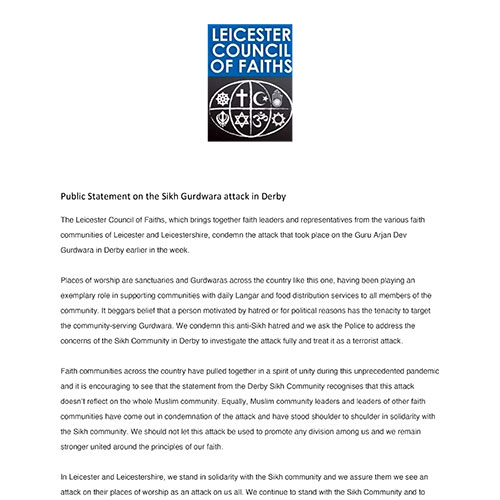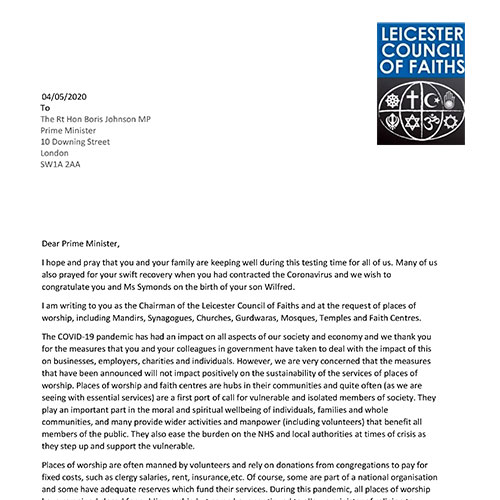 Letter to Prime Minister Boris Johnson and Chancellor of the Exchequer Rishi Sunak
4th May 2020
The Chairman of Leicester Council of Faiths wrote
to both the Prime Minister Boris Johnson and The Chancellor representing places of worship and to call for the Government to provide support for those excluded from current schemes.
One United Leicestershire Declaration
4th March 2020
Following concerns raised by local residents of the fallout
from the negative and divisive campaigning during the election and of incidents of hate crime in the city, some of which had manifested in schools with Anti-Semitic and Islamophobic incidents reported. As well as incidents in Pakistan against Sikh people and in India from the protests, have all caused anxiety among local communities.
Leicester Council of Faith felt there was a view that a collective Unity declaration by faith centres and civic and political leaders would be a good basis to underline our commitment to keeping things harmonious and cohesive in Leicester.
To this end, the board of the LCOF met and adopted a 'ONE UNITED LEICESTERSHIRE' declaration, supported and signed up to by over 80 signatories from Faith and Public leaders.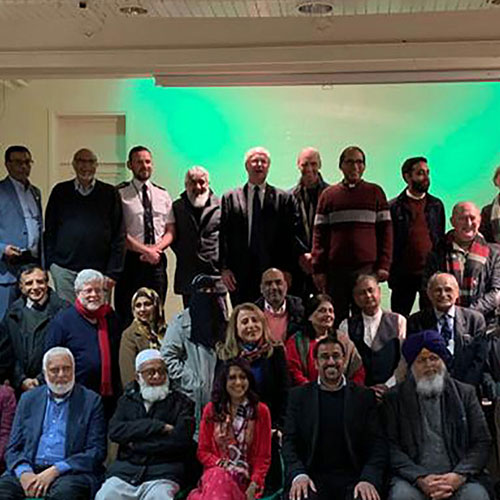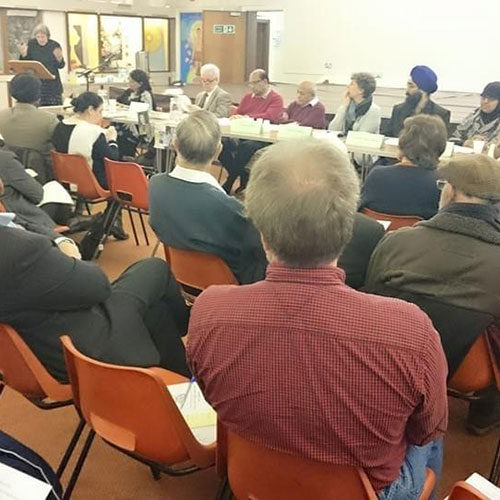 Annual Interfaith Food Festival + Climate Change and Faith Communities

20th November 2019
Leicester Council of Faiths combined their AGM
with their annual Interfaith Food Festival and an open meeting on Climate Change. With over 50 members attending from across the faith communities and centres of Leicester, we had a very successful evening with so many bringing delicious food and making friends. We also had many contributions from participants on Climate change.
Many of you requested a copy of the slides of the presentations on Climate Change and Faith Communities presented by Martin Gage and Dr Lucy Michaels. 
The slides can be found by clicking on the link 
Extraordinary General Meeting (EGM)

10th October 2019
Held at Sacred Heart Church Hall (Mere Road, Leicester).
We held this meeting to make amendments to our constitution to add a faith organisation membership category following requests for this and review by the board over the last year or so. Several clauses were amended to allow faith organisations operating locally to apply. There are conditions for membership to this category, before the faith organisation can be admitted as a member. The conditions will include that the faith organisation is either a member of the national interfaith network or an organisation whose national representative body is a member of the National interfaith network, and the admission of the organisation will not be against the interests of the Leicester Council of Faiths as determined by the board when considering the application. This will ensure that our membership of faith organisations will be within the framework for membership of the National Interfaith Network. We continue with our current categories of membership of individuals. The other changes made to the constitution is that we will have a minimum number of persons elected or appointed at the AGM from each faith on the board, to avoid 1 or 2 faith representatives overpowering the board. This will be more representative.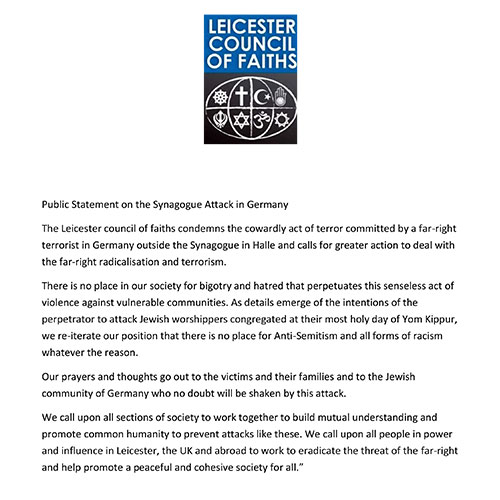 Synagogue Attack in Germany

9th October 2019
The Leicester council of faiths released a public statement
condemning the cowardly act of terror committed by a far-right terrorist in Germany outside the Synagogue in Halle and calls for greater action to deal with the far-right radicalisation and terrorism.
Inter-faith Scriptural Reasoning on the Cain and Abel story (Jewish, Christian and Muslim perspectives)

13th June 2019
Leicester Council of Faiths supported and co-chaired
the Methodist Church's Scriptural Reasoning Inter-faith event that was held on the 13th of June 2019 at Bishop Street Methodist Church, Leicester.
Scriptural Reasoning is a tool for inter-faith dialogue whereby people of different faiths come together to read and reflect on their scriptures.  Unlike some forms of inter-faith engagement, it is not about seeking agreement but rather, exploring the texts and their possible interpretations across faith boundaries, and learning to 'disagree better'. The result is often a deeper understanding of others' and one's own scriptures, as well as the development of strong bonds across faith communities. 
The event drew out many examples of common lessons for the adherents of the 3 Abrahamic faiths and relevance to todays world of diverse faiths and communities. The panel was excellent and thank you to Dr Angela Jagger, Rumaysa Sidat and Uri Gordon, and the Methodist Church for making the event a success.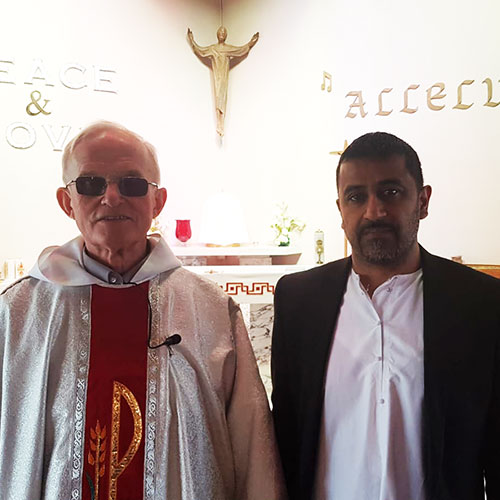 Terrorist attacks in Sri Lanka

25th April 2019
The LCOF Chair Fayyaz Suleman also attended the Sunday Mass Service
and spoke at the Catholic Church Our Lady of Good Counsel frequented by many Asian Christians, including from Sri Lanka. The congregation was re-assured that we are with them and they should not fear in Leicester. A prayer was also made for the victims of the tragedy.
Terrorist attacks in Sri Lanka

21st April 2019
Leicester Council of Faiths released a Public statement
from Faith leaders in the city, condemning the terrorist attacks at churches and hotels in Sri Lanka that killed over 150 people and injured hundreds more.  Thank you to all of you who attended the Interfaith Vigil held at the Cathedral, led the Rt Rev Bishop Martyn Snow to remember and pray for the victims of the Terrorist attacks in Sri Lanka. We would like to thank the Cathedral and the Leicester Anglican Diocese for organising this event.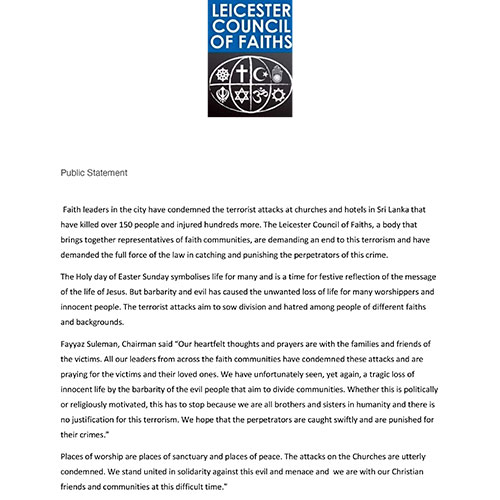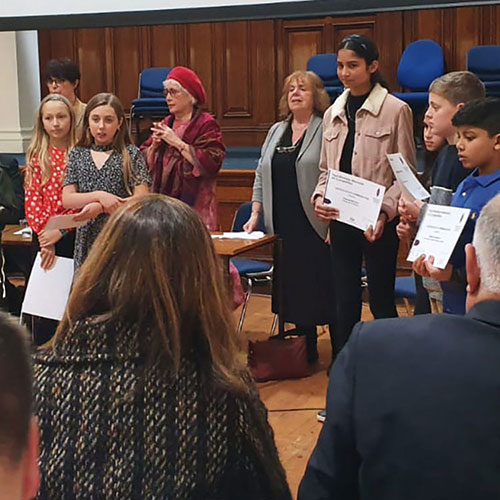 Young People and Faith

11th April 2019
Leicester Council of Faiths held an event on the subject of Young People and Faith
on Thursday the 11th of April at Madani High School, Evington Valley Road.  It was truly inspirational with Hindu, Muslim, Christian and Jain speakers as young as 13 being very articulate about the issues facing young people about identity, practicing your faith, motivation for studying and relying on faith for overcoming personal challenges. We also had young people from youth organisations and committees speaking and contributing to the event attended by over 50 people.
Human Value Day

6th April 2019
Following on from the success of this event in 2018
Leicester council of Faiths once again supported Sathya Sai International Organisation (UK) on their Human Values Walk and Concert and encouraged Leicester's faith communities to come along, bring a banner and join in.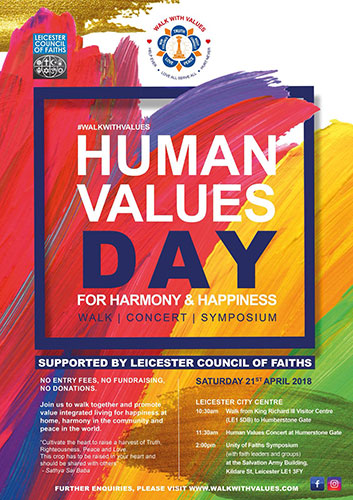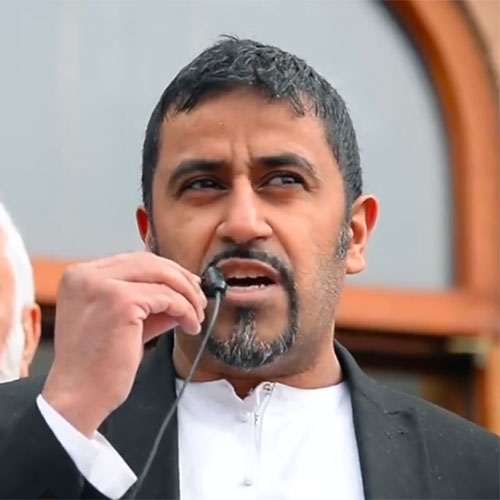 Christchurch Mosque Attacks

15th March 2019
Leicester Council of Faiths released a Public statement
condemning the Mosque attacks in Christchurch, New Zealand on 15th March 2019 and invited people to join us for a prayer vigil and minute silence together with the Federation of Muslim Organisations, on Sunday 17th March at Masjid Al Falah Mosque, Evington.  Several hundred people attended and faith, civil and political leaders conveyed their condolences and offered prayers for the victims and their loved ones.  Many leaders, centres and community groups offered their sympathies, prayers and support, and many faith centres held a dedicated place for prayer and meditation. The Leicester Mercury, BBC, ITV and other media outlets covered the event and you may search to view the report. A full recording made by some of the attendees of the event can be seen on youtube by searching "Leicester Community comes together New Zealand".
Terrorist attack in Kashmir
17th February 2019
Leicester Council of Faiths released a Public statement
condemning the terrorist attack in Kashmir on 14th February 2019 and invited people to join us for prayers at Shree Sanatan Mandir the following evening.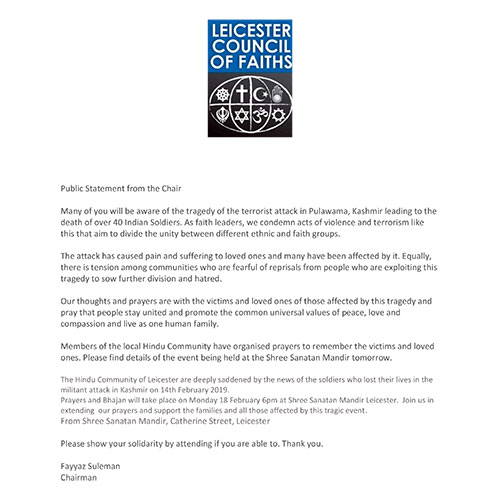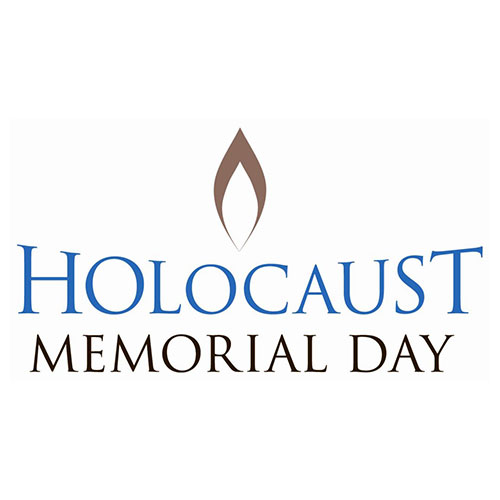 Holocaust Memorial day commemorative event

27th January 2019
An event that we have proudly been partners of for many years,
along with the Leicester City Council Leicester University's Stanley Burton Centre for Holocaust & Genocide Studies, is the Holocaust Memorial day commemorative event.
The Leicester City's 2019 commemorative event, took place at the Fraser Noble Hall, University Road, Leicester.  The national theme for HMD 2019 was "Torn from Home", which not only provided an opportunity for us all to remember the victims of the Holocaust & subsequent genocides, but also gave us the chance to celebrate our differences & diversity.
Interfaith Food Festival
15th November 2018
Leicester Council of Faiths held a fun and exciting Interfaith Food Festival,
at Sacred Heart Church Hall, Mere Road.  An opportunity to experience food from different cultures and faith communities and we were not disappointed.  There was a an amazing turn out, with everything from a vegetable curry, to a Victoria sandwich cake.  Definitely something for everyone.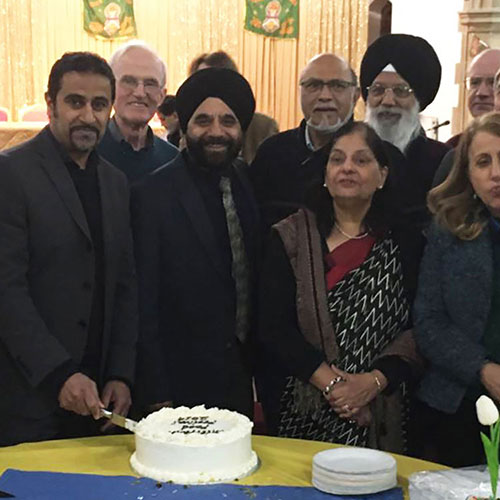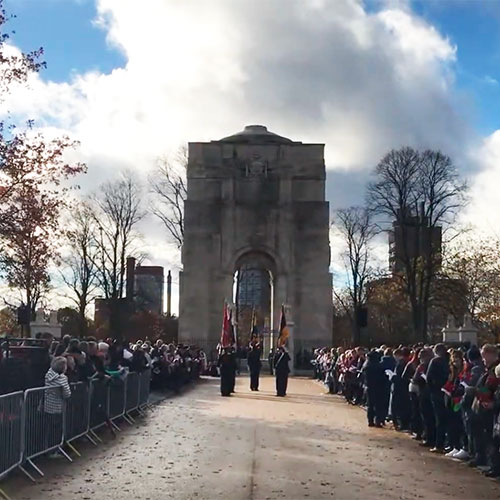 Remembrance Sunday Service

11th November 2018
Remembrance Sunday Service, Victoria Park, Leicester
Please see the video of the Remembrance
Mental Health & Faith  
30th October 2018
In October 2018 we held an event at the Our Lady of Good Counsel Church in Rushey Mead
on the very important subject of Mental Health.  Following on from World Mental Health Day and the growing recognition of the problems faced by millions of people and how spirituality and faith helps at difficult times.
Many practitioners, such as Chaplains, do a wonderful job in supporting people suffering from Mental Health issues. Equally at this time, there was a lack of awareness of what Mental Health really is and how we all can play a part.
As well as hearing from a variety of specialists in this field, including a General Practitioner and several Chaplains, we also offered the opportunity for members of the audience to share their own experiences or to convey their views about how they have used faith to support people with Mental Health issues.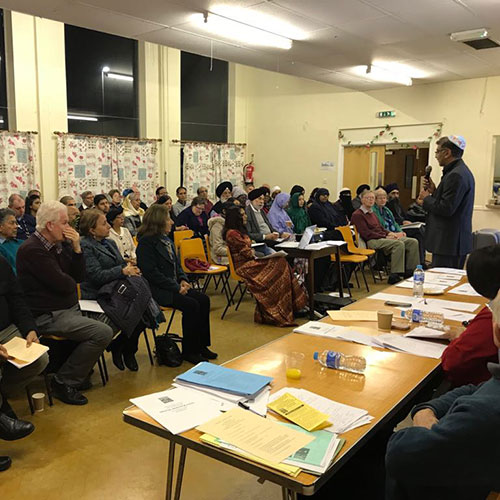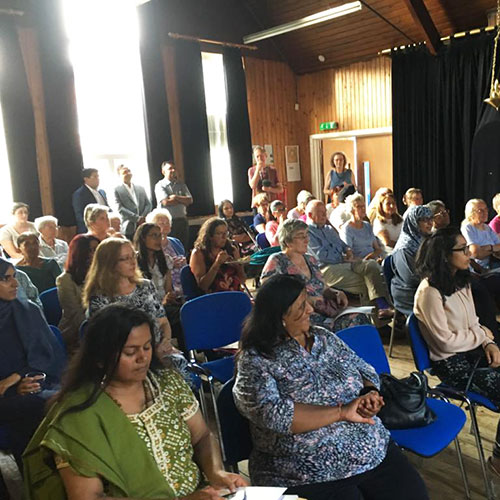 Women in My Faith
9th July 2018
Held at Neve Shalom Synagogue,
The Leicester Council of Faiths organised a unique event titled 'Women in my Faith' with presentations from keynote speakers from the various diverse faith communities of Leicestershire, including Christianity, Baha'I and Jewish.
At this evening event we had the opportunity to hear from inspiring members of these faith communities and learn about the status and impact of Women in Faith. The presentations were followed by a Q&A session with the keynote speakers. 
Human Values Day

21st April 2018
With the support of the Leicester Council of Faiths
Sathya Sai International Organisation (UK), invited you to a series of special events in celebration of 'Human Values Day' which took place in Leicester City Centre on Saturday 21st April 2018.
The events consisted of:
Walk With Values – A walk from the King Richard III Visitor Centre (LE1 5DB) to Humberstone Gate. Many people brought banners or flags with a focus on Human Values which represented their faith, to pledge their commitment to practice at least one human value in our daily life.
Human Values Concert – At Humberstone Gate. There were various groups and artists performing songs related to the Human Values on a dedicated stage.
Lunch – At the Salvation Army Building, Kildare St, Leicester LE1 3FY.  Everyone was invited for lunch and an opportunity to meet with the other faith groups supporting the event.
Unity of Faiths Symposium – At the Salvation Army Building, Kildare St, Leicester LE1 3FY. Faith leaders presented their thoughts on the Human Values from the perspective of their faith.
This was a wonderful occasion to foster unity within our community and raise awareness of human values and its practice in our daily lives which will impact the communities around us in a positive way.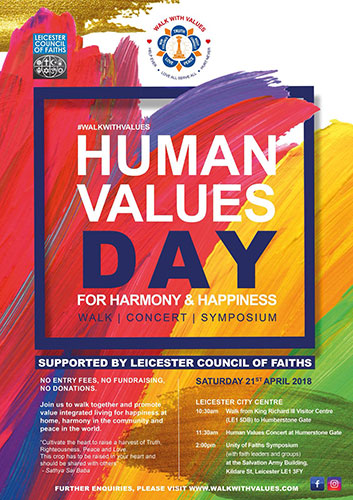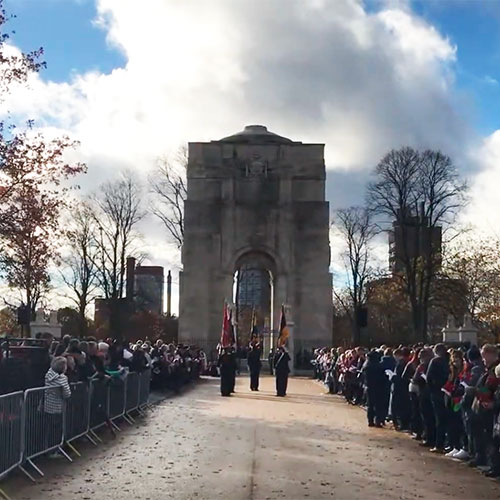 Remembrance Sunday

12th November 2017
Leicester Council of Faiths (chair) leads Leicester's faith leaders
in laying a poppy wreath in memory of all the heroes who lost their lives during WW1, WW2, Falklands, Gulf, Afghanistan and Iraqi wars.